Use the Luxy Hair French Vanilla Claw Clip to accessorize your hairstyle while keeping your hair secure.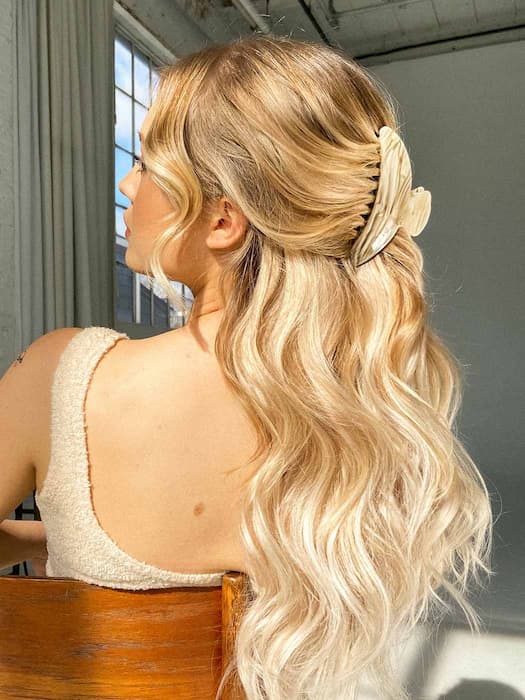 What color does it come in?
It comes in a beige tone & features a marbled latte pattern.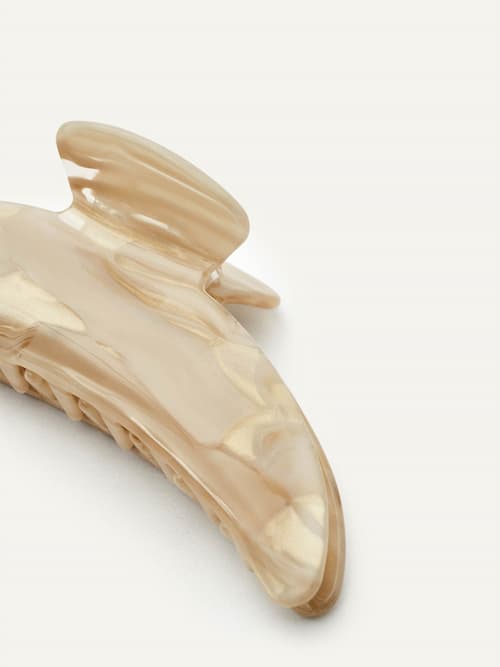 Can it be used on all hair types and human hair extensions?
Yes, it can be used for thin, medium, and thick hair types. It can also be used alongside or on your Luxy Hair extensions.
What material is it made of?
The clip is made from 100% cellulose acetate which is a natural and renewable material, providing an eco-friendly alternative to petroleum-based plastics. The metal hinge is made of steel-plated gold.
What are its dimensions?
Each clip is approximately 11.4 x 5 cm.
Are there any special care instructions?
Yes, please find them below.
Avoid direct contact with liquids on the hinge to prevent oxidation (ex. hair spray & perfume)
Wipe clean with warm water
Help Topics
Questions answered by specific topic.