What are the Creaseless Tortoise Hair Clips and what does it come with? 
false
Our Creaseless Hair Clips are a beautiful set of 9 tortoise patterned creaseless clips. These clips are the perfect clip set when you get ready for your holiday festivities!
These multi-purpose clips may be used to:
Keep hair out of your face when applying makeup

Create soft waves in your hair 

Set your curls by pinning them as they cool down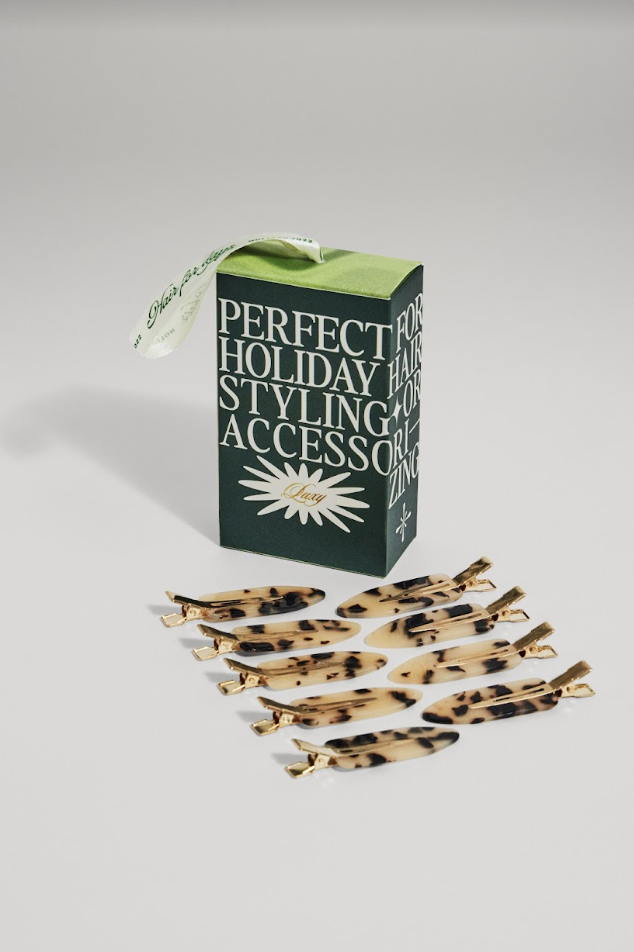 Our Creaseless Hair Clips are packaged in an FSC-certified special holiday box with eco-friendly ink and gold foil. The custom green and pink styled box is completed with a Luxy ribbon which is perfect for stocking stuffers or as a standout gift under your tree. The box is 100% recyclable. 
The clips are made from cellulose acetate, an environmentally-friendly alternative to plastic. Our Ceaseless Tortoise Hair Clips are a final sale.
Help Topics
Questions answered by specific topic.