How do you apply the Luxy Hair Ponytail Extension?
false
TIP: If you're planning to heat style your Ponytail Extension, we recommend doing this before attaching it to your hair.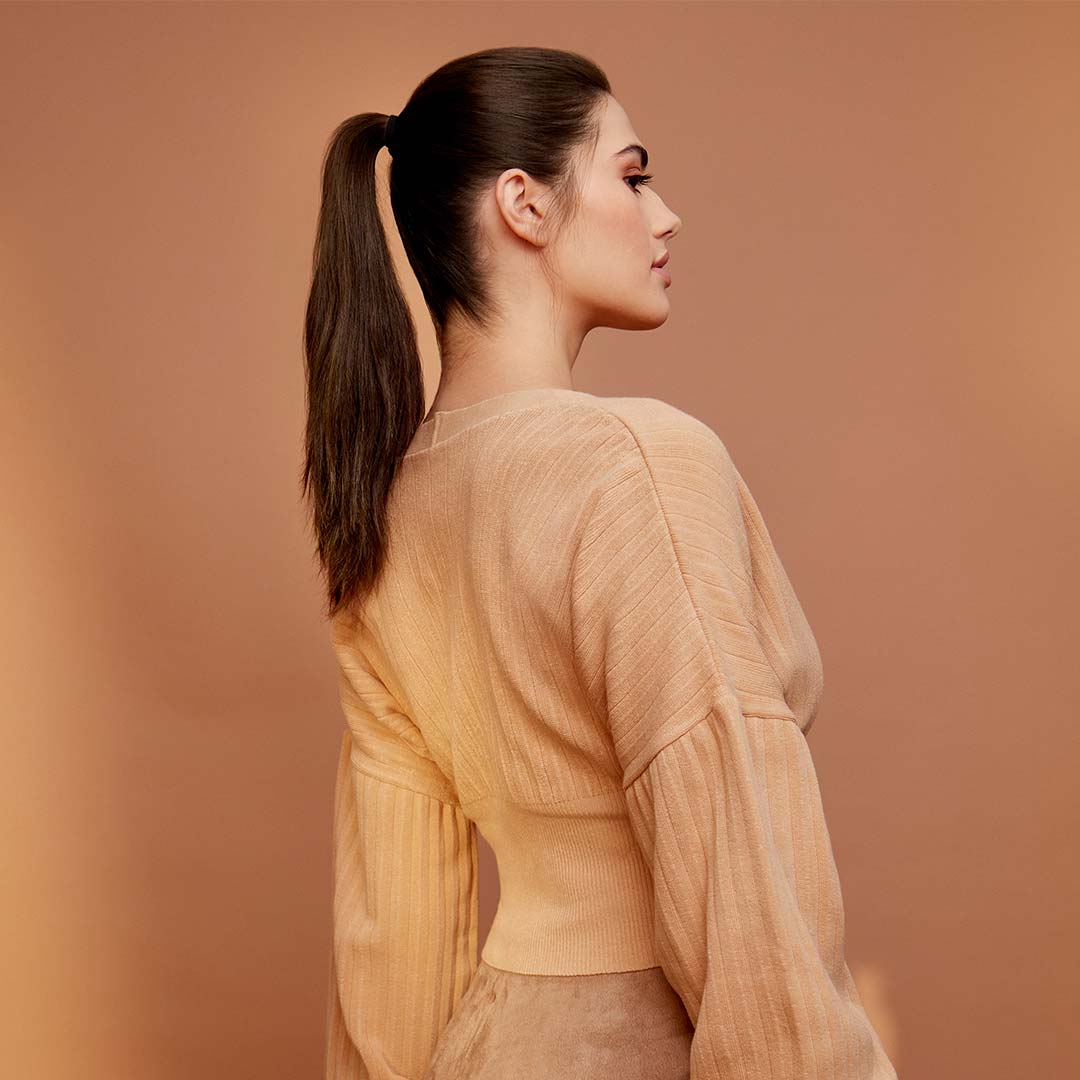 STEP 1: PULL YOUR HAIR INTO A PONYTAIL OR BUN

Start by brushing your natural hair into a ponytail slightly higher than you are planning to wear it (if you have short hair, you can also create a small bun). Depending on your preference, you can choose to do a low, medium or high ponytail. Then, secure it with a hair tie. We recommend our Gravity Defying Hair Ties for a secure, lifted base.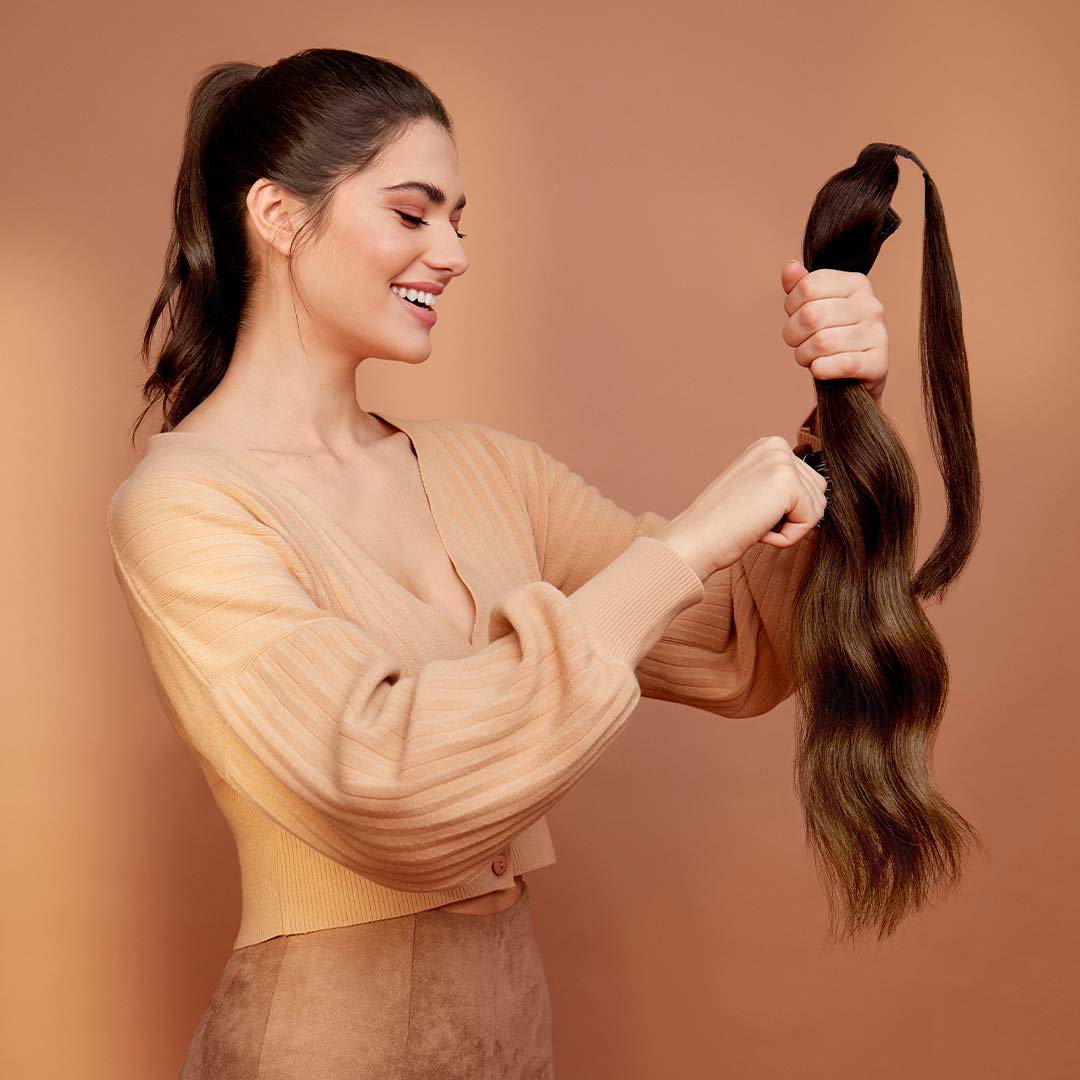 STEP 2: BRUSH YOUR PONYTAIL EXTENSION 

Gently brush through your Ponytail Extension using our Loop Hair Extensions Brush, or a wide-toothed comb or paddle brush to remove any tangles.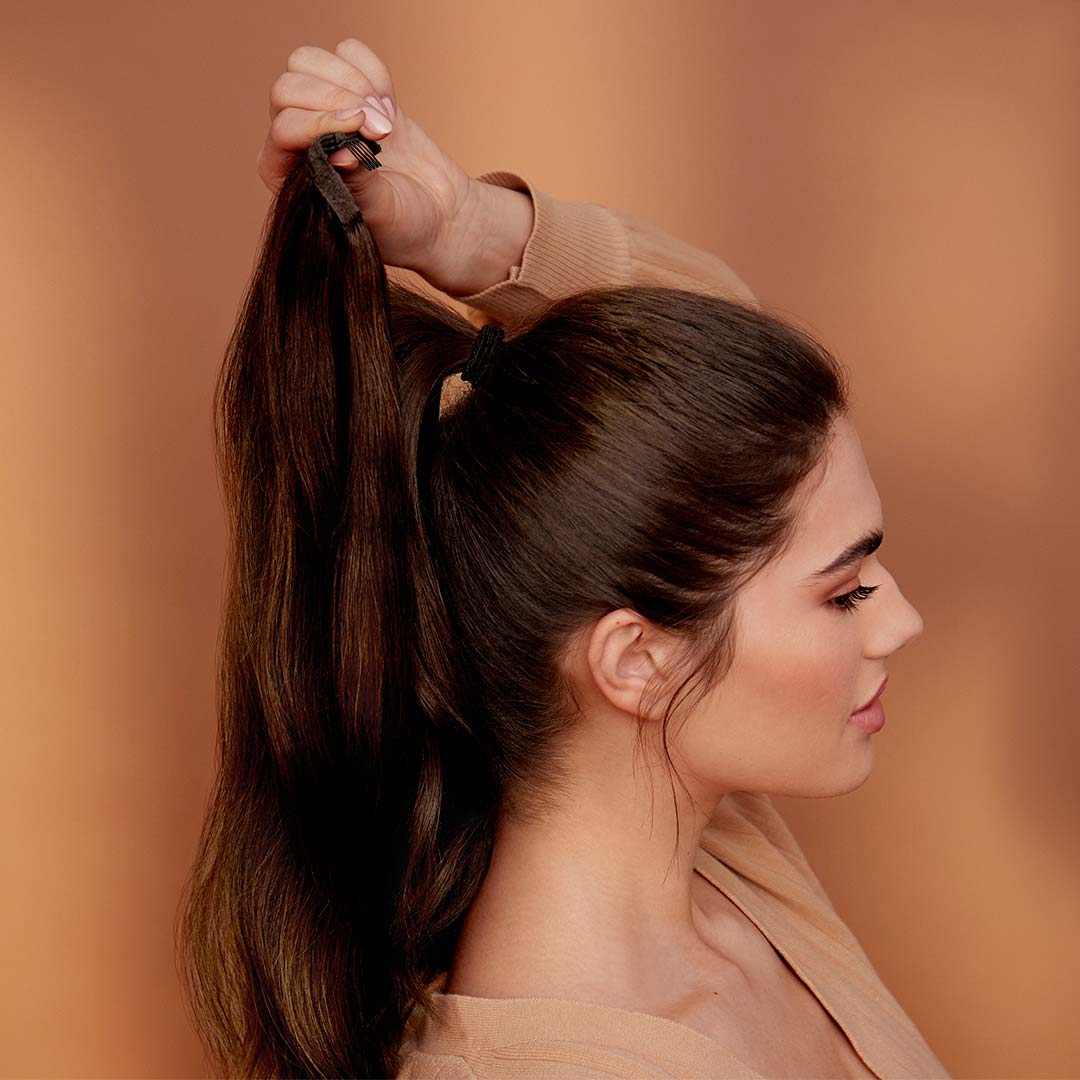 STEP 3: SECURE YOUR PONYTAIL EXTENSION

Keeping the Luxy Hair Ponytail Extension open, slide the comb underneath your hair tie at the top of your ponytail and clip it down. Wrap the velcro base around your own ponytail until it's tightly overlapped and secure.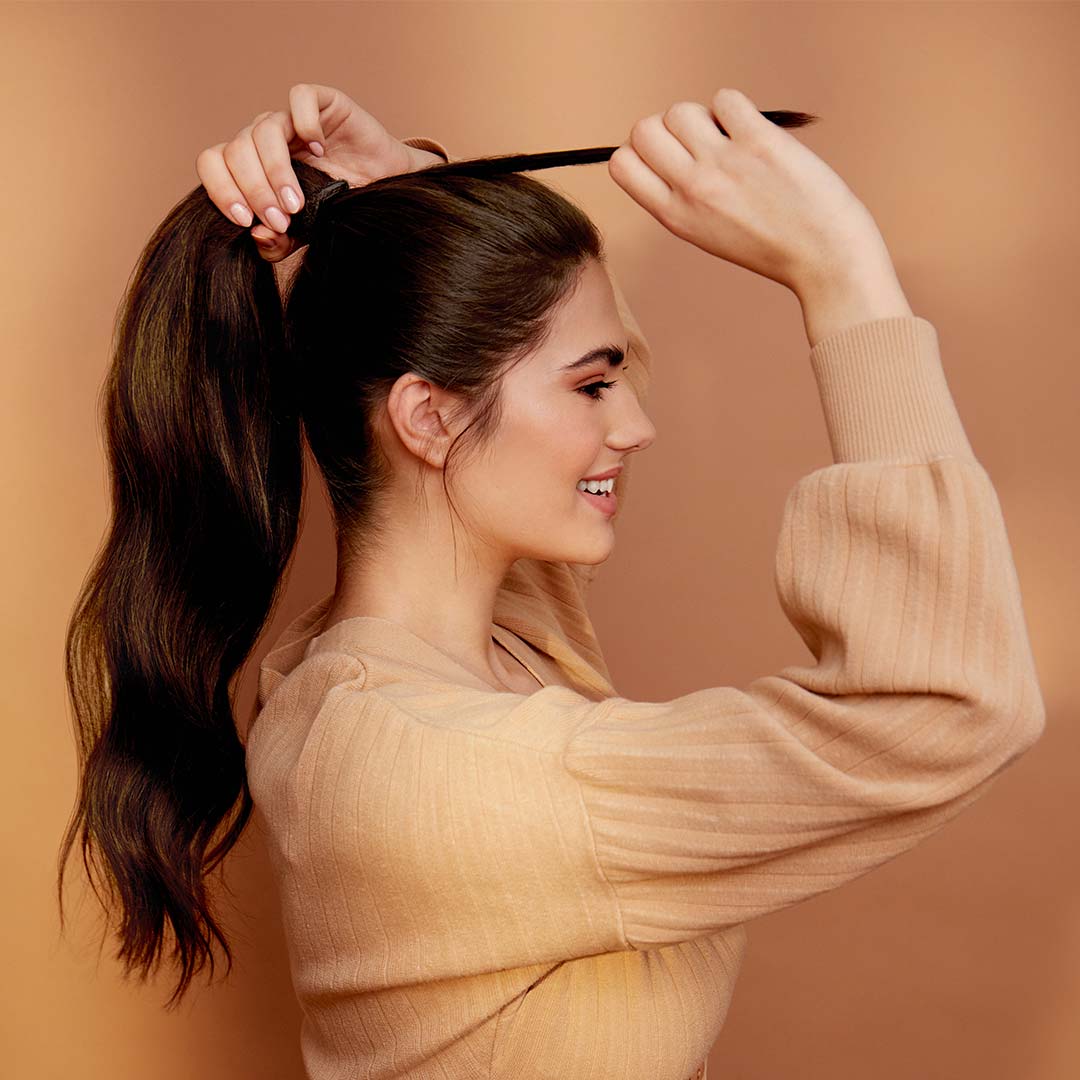 STEP 4: COVER THE BASE OF YOUR PONYTAIL

Wrap the hair strand around the base of the Ponytail Extension to conceal the band. Using the two bobby pins that come with your Luxy Hair Ponytail Extension, twist the end tail of the hair around and secure it down to keep it in place.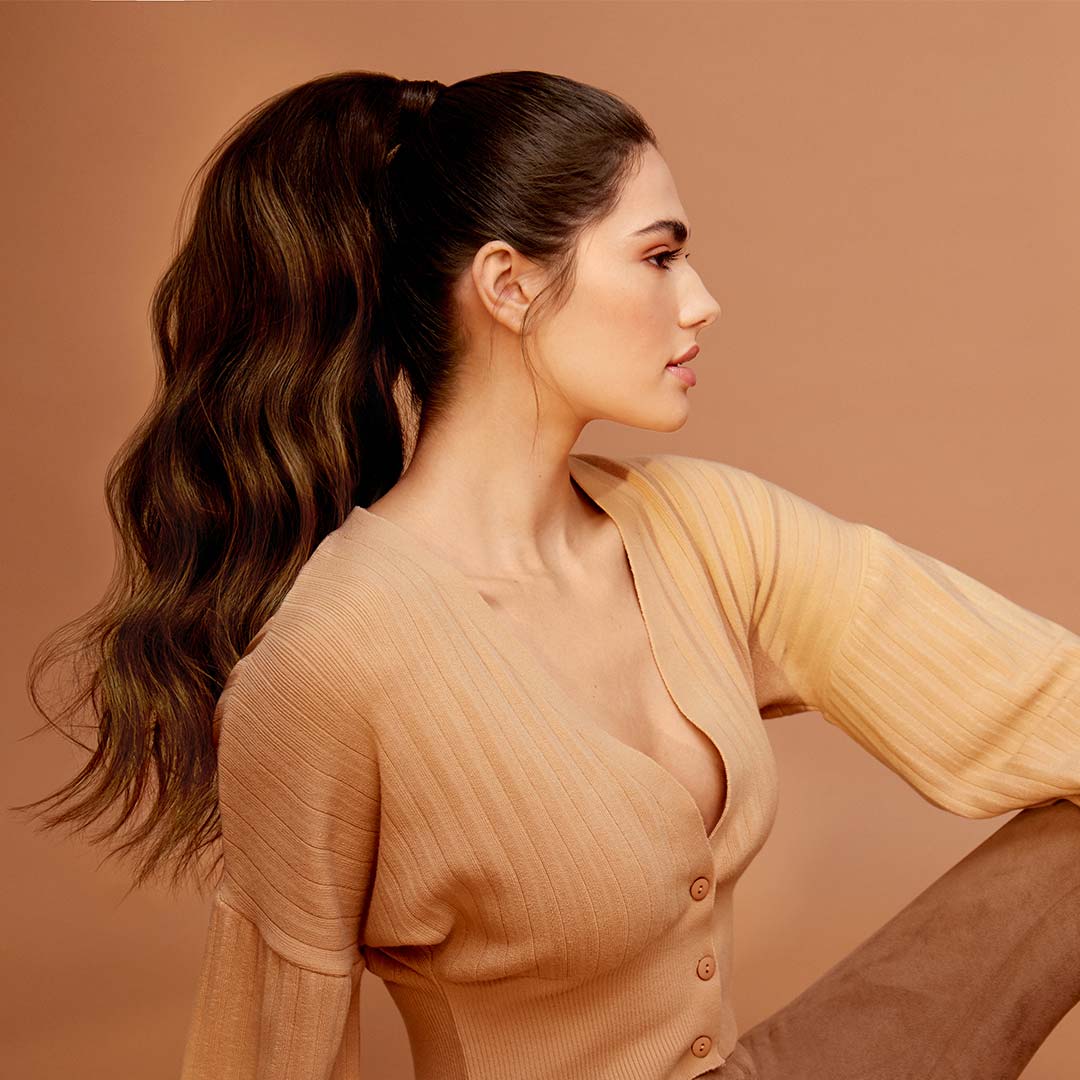 STEP 5: SHAKE, STYLE, GO!

Move your head around to ensure your Ponytail feels secure. Sleek and straight or teased and tousled, rock your Luxy Ponytail however you please.
Help Topics
Questions answered by specific topic.