Our Promise To You
Whether you've struggled to grow your hair past a certain point or want to look and feel incredible for a special occasion, we believe everyone deserves to have the hair of their dreams. Our commitment to delivering an unbeatable customer experience has earned us recognition as the #1 rated clip-in hair extensions brand in the world.
Beautiful hair is only the beginning. We're committed to giving you the total package: exceptional customer support, transparency, and confidence. Our mission is to help women look and feel beautiful every day. Because we are.
Our customers are our roots.
We've built Luxy Hair by bringing our customers the very best of everything, earning us the title of #1 rated clip-in hair extensions brand in the world. Along with 100% Remy human hair extensions and a range of premium accessories, we've created tons of styling tutorials and hair care guides so you can get the hair of your dreams, long after your purchase.
Beyond beautiful hair, our mission is to inspire confidence and empower you to look and feel your best. Our customers are the center of everything we do. Like a best friend, we dedicate ourselves to being there for you, all the time. Need some hair advice? Want to request a new product? Just have a question?
Whatever, whenever, we're always here.
"
Why are we here? To deliver value. To make you smile. To help you look and feel amazing.
The Luxy Hair Team
Hair for days—from routine to remarkable.
Luxy Hair takes the guesswork out of beautiful hair by creating hair for days. We make premium quality hair extensions for all of life's moments—from routine to remarkable.
We are for big days, little days, and everything in between. From nightclubs to book clubs, from saying "I do" to walking down the grocery aisle, Luxy Hair will ensure each day feels a little fuller.
By breaking up with special occasions, you can start making the most of your everyday. We cordially invite you to look and feel your best whenever you please. Luxy Hair is for anyone, any day, anywhere.
Along with bringing you gorgeous hair extensions, we've created hundreds of video tutorials and hair care guides on our YouTube channel and blog.
Throughout the years, we've inspired and empowered—and we've been able to do all of this because of you, our customers. Thank you for supporting us, for sharing our vision to spread positivity and confidence, and for your love and loyalty. We are so grateful that you continue to choose Luxy Hair for all of life's special moments!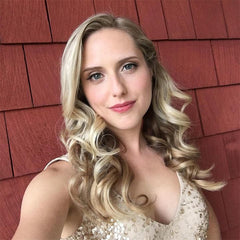 "Thanks Luxy Hair for making my hair dreams come true! I couldn't have been happier. I got the midtone between my highlights and lowlights and it looked perfect. It gave me just the extra volume I needed."
Katie M.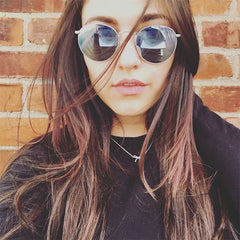 "I heard about Luxy Hair Extensions through a close friend and saw how thick, full and shiny her hair looked! Once I went on your site, I realized how simple and affordable you guys made it for me to get the hair I've always wanted."
Paige D.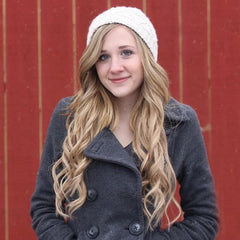 "I am in love!! I wear them everyday and always get so many compliments on how real they look! I love that I can do so many different styles with them and feel beautiful wearing them!"
Becki G.
Step inside our factory
Learn about how and where our products are made
Learn more

We are here to deliver value.
FUN FACT
"Fresh flowers and healthy snacks at the Luxy office fuel our daily hustle!"