If you are used to going into an office every day, working from home can feel a little like a mini-staycation—with the added bonus of long emails, video calls, and multiple cups of coffee. Now, in the face of a global pandemic, more and more people are making the switch to a home office for perhaps an indefinite amount of time. (Shout out to those of you who are essential workers and still have to commute to work—we salute you!) 
If you have brought your work home, you may be thinking about different ways you can stay motivated and productive throughout the day without going crazy. Luckily, your sun sign can offer valuable information on how to best harness your energy and set up your personal workspace. Whether it's cozy loungewear or dramatic hair extensions (we're looking at you, Leo!) to perfect your video conference call looks, these mood-elevating WFH starter packs will take your home office to the next level. Here are our top working from home picks, based on your zodiac sign. 
Aries (March 21-April 19)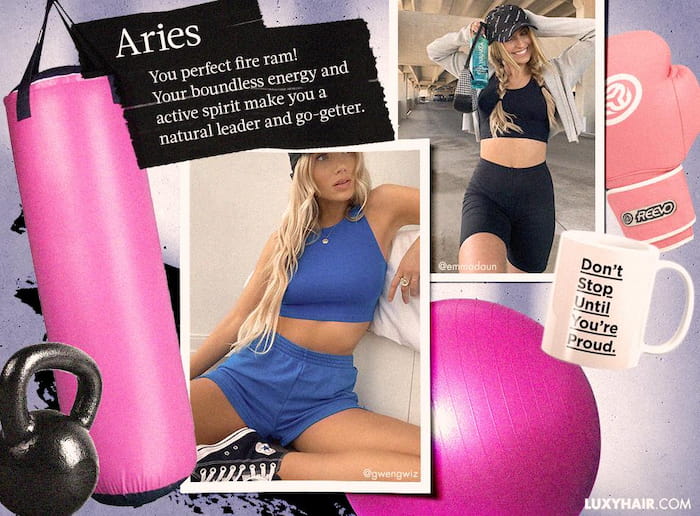 Comfy leggings
Motivational mug
Punching bag 
Aries, you perfect fire ram, you! Your boundless energy and active spirit make you a natural leader and go-getter. You're used to making bold moves in the office and your personal life. Since you can't just walk over to a co-worker's desk and debate strategy from your home workspace, the whole working from home thing may have you feeling a little bit antsy. When Aries feel down, nothing makes them feel better than doing a little exercise. Try keeping a hula hoop, punching bag, or other workout equipment next to your desk so that you can manage your impatience with mini-sweat sessions. Comfortable clothing and a motivational mug will help you stay on track until the end of the day.
Taurus (April 20-May 20)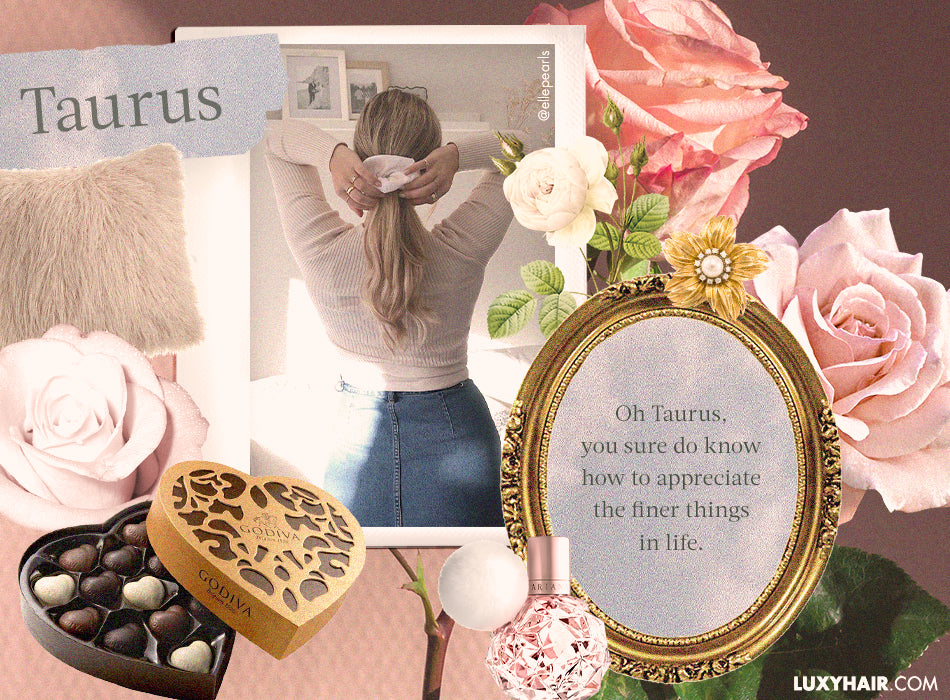 Fresh flowers
Cashmere lounge outfit
Gourmet chocolate bar
Oh Taurus, you sure do know how to appreciate the finer things in life. While some may say you're a little set in your ways, you just know what you like. Ruled by beauty-loving Venus, you have luxurious taste and are sensitive to your surroundings. Once you get into a routine, you are unlikely to switch it up. Try keeping fresh flowers near your desk (roses and lilies tend to speak to the Taurus soul) along with a decadent snack, like dark chocolate with sea salt. Wearing high-quality fabrics like velvet or cashmere will keep you comfortable while working from home.
Gemini (May 21-June 20)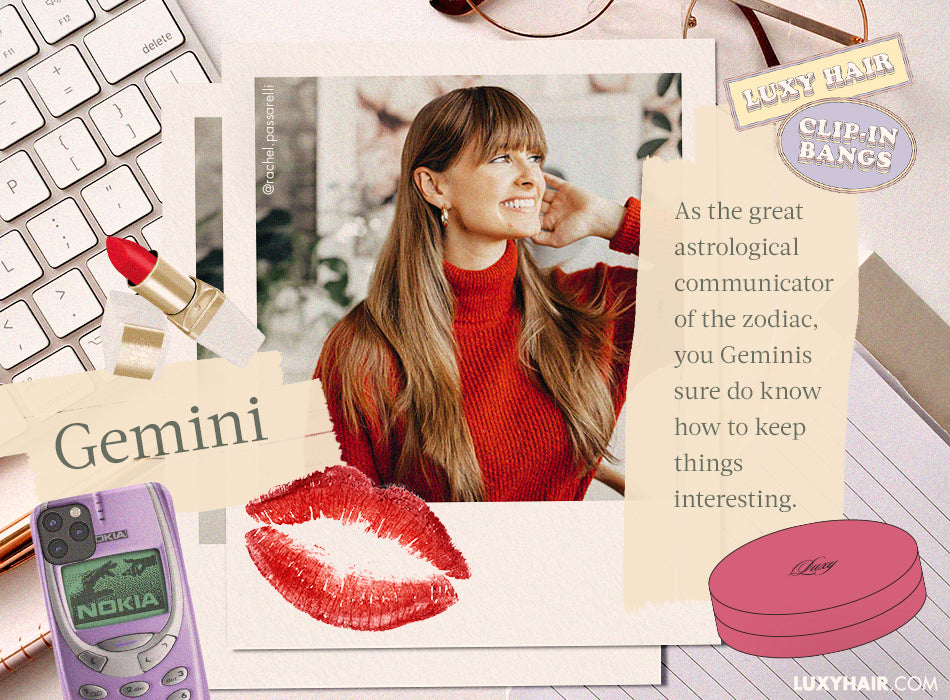 Red lipstick
Double monitors
Clip-in bangs
As the great astrological communicator of the zodiac, you Geminis sure do know how to keep things interesting. Whether it's serving up witty banter in a virtual staff meeting or throwing a Zoom dance party, being in touch with others and building connections are just a couple of your strengths. It's important that you fill your appetite for social interaction while working from home. Try using a double monitor set-up so that you can work and make time to check-in with friends and family during the day. A fresh red lip and some clip in bangs will make sure you're dressed to impress for your video calls.
Cancer (June 21-July 22)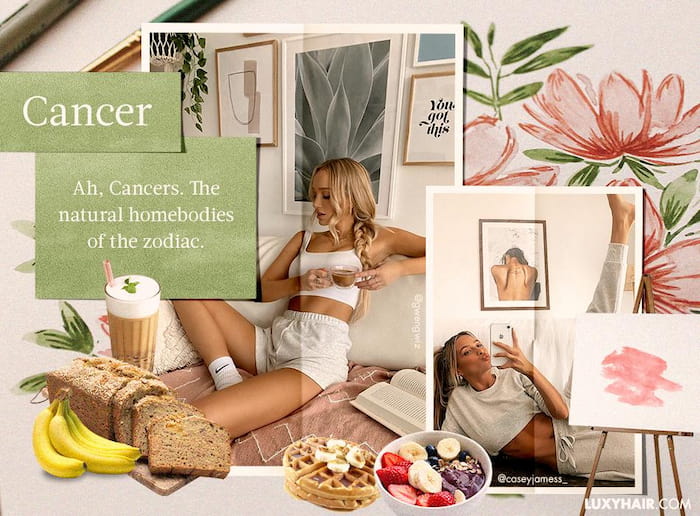 Home baked banana bread
Castle puzzle
Watercolor set
Ah, Cancers. The natural homebodies of the zodiac. While normally you yearn for cozy staycations and couch time, mixing work with leisure may have you feeling a bit blue. Bring joy to your personal work space by surrounding yourself with artwork and plenty of crave-worthy snacks (maybe a loaf of home baked banana bread). It's also a good idea to follow a set schedule every day and have a work-to-chill transition ritual. Home-based activities like puzzles and painting are sure to soothe any crab sign's soul.
Leo (July 23-Aug 22)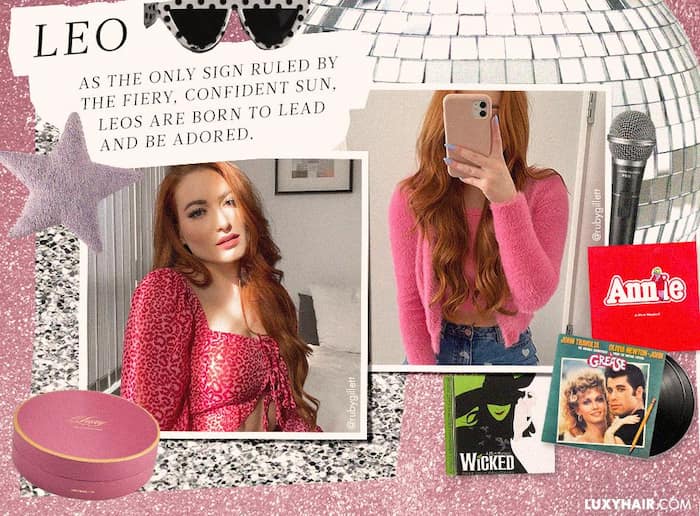 Hair extensions
Neon top
Sing-along musical soundtracks
As the only sign ruled by the fiery, confident sun, Leos are born to lead and be adored. You are at your best when recognized for your talent and contributions, as well as when you are working on creative projects. This bold fire sign loves bright colors and dramatic looks, and being stuck at home doesn't make you any less fierce. Throw on a neon-colored top and some hair extensions for a style that is sure to start conversations in all your video conference calls.
Virgo (Aug 23-Sept 22)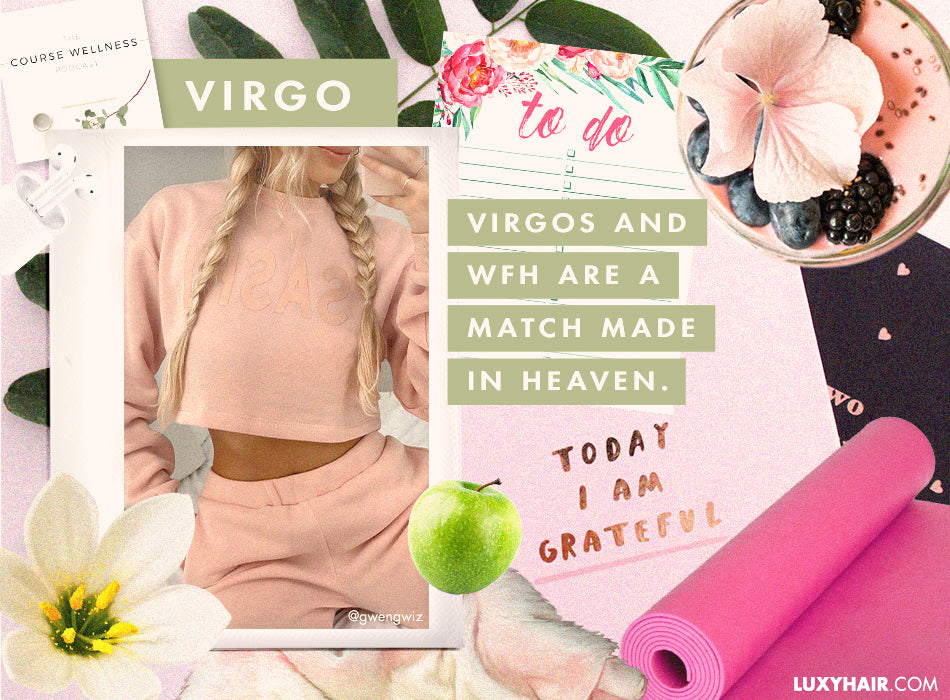 Wellness podcast
Cropped sweatshirt
Yoga mat
Time-efficient, orderly and practical, Virgos and WFH are a match made in heaven. You love crossing out items on your to-do list and firing off emails while listening to a health and wellness podcast. A sensible cropped sweatshirt will let you work comfortably through the day and then take you straight into post-work mode. While it can be easy for you Virgirinos to get caught up in work, make sure to give yourself time at the end of the day to decompress with some yoga or calming music.
Libra (Sept 23-Oct 22)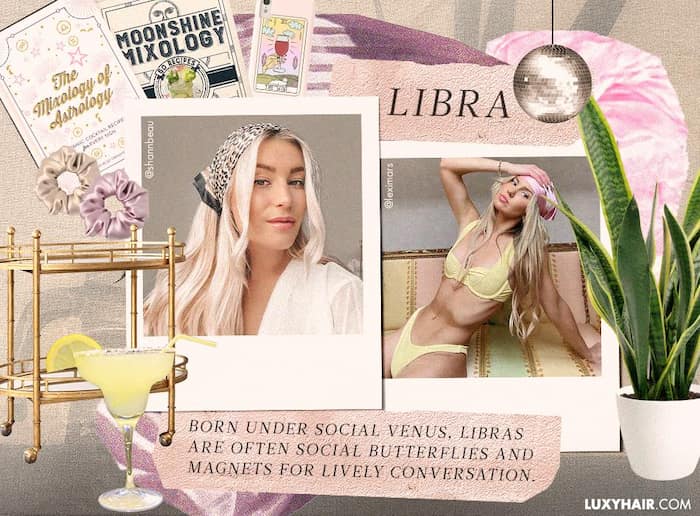 Cocktail recipe book
Silk scrunchie
Snake plant 
Born under social Venus, Libras are often social butterflies and magnets for lively conversation. Even when working from home, Libras value refined, elegant style. A luxe accessory like a silk scrunchie will keep you feeling chic and comfortable. While great at balancing work and play, chances are that the whole working from home routine has you missing your colleagues. Keep a plant friend in your work area (snake plants are super low maintenance). Or why not put your hostess with the mostest skills to use and plan a virtual happy hour?
Scorpio (Oct 23-Nov 21)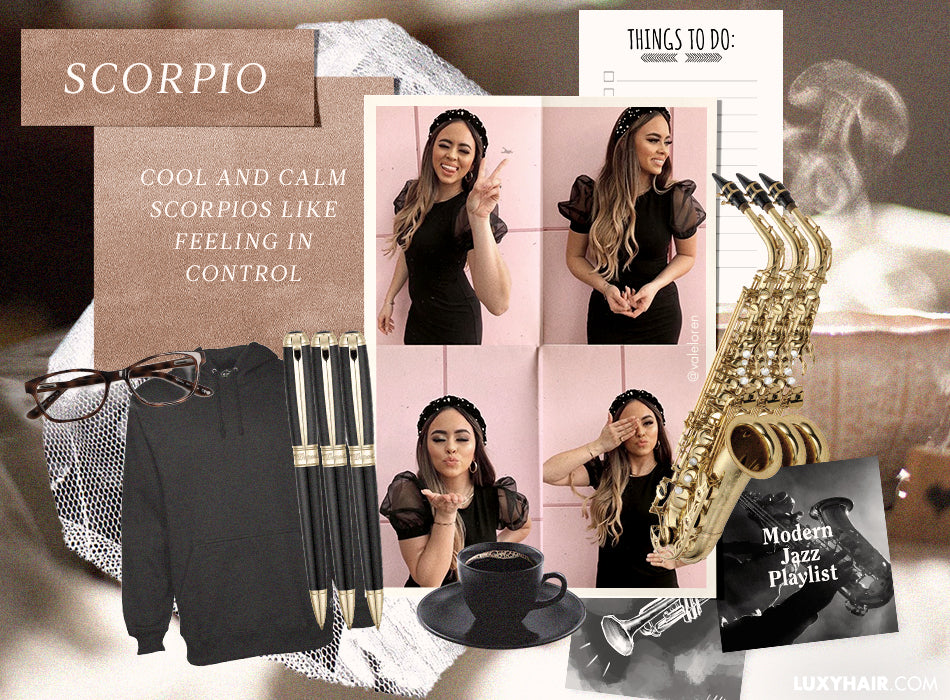 Dark roast coffee
Black sweater
Jazz music
Hey there Scorp, how you doing? Given that your fixed water sign is known for being determined and passionate, you are probably handling your working from home environment with grace. Cool and calm Scorpios like feeling in control, so try to stick to predictable morning rituals like drinking coffee out of your favorite mug or slipping on a familiar black sweater. Having a go-to jazz music playlist can help you focus and eliminate distractions while you work.
Sagittarius (Nov 22-Dec 21)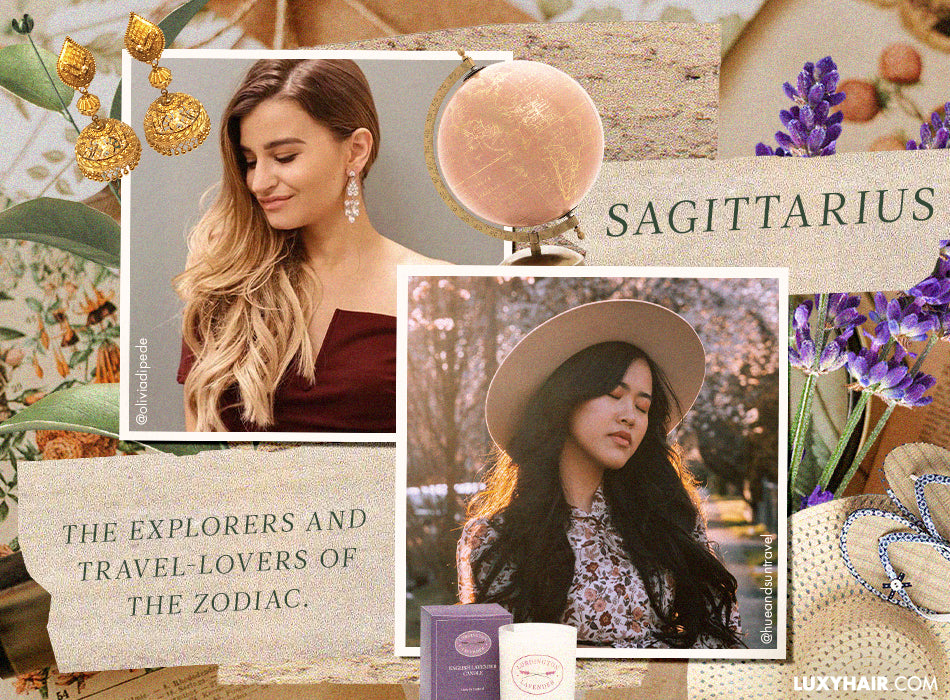 Lavender candle
Statement earrings
Globe
As the explorers and travel-lovers of the zodiac, even the most optimistic of Sags is probably having a little trouble being cooped up at home these days. To keep your spirits up, put on some cool statement earrings and place a map or globe by your desk to feed your wanderlust from home. Now is not the time to expect super-high energy from yourself. Instead, focus on your projects and set boundaries in your day. Sags have a tendency to get so engrossed in their work that they forget to stop, so maybe try having daily rituals like blowing out a candle on your desk when done for the day or adding a calming breathing practice to your evening routine.
Capricorn (Dec 22-Jan 19)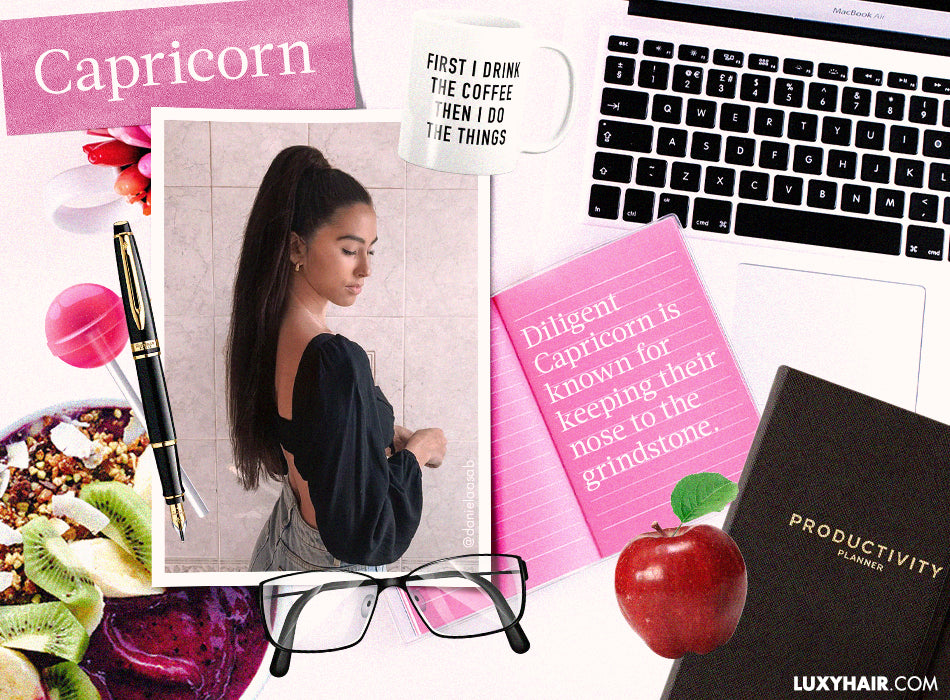 Day planner
Online course
Blue-light glasses 
Diligent Capricorn is known for keeping their nose to the grindstone. You're probably working past the 9-5 requirements at home and trying to use the extra free time to achieve greatness. Keep a day planner by your side to stay organized and put on a pair of blue-light glasses—they will protect your eyes from electronic devices and their harmful blue light. If you're feeling an itch to strive for something right now, take an online course, start a side hustle or try recreating Ariana Grande's ultra-high ponytail. Having a goal to work towards will make you feel more content. 
Aquarius (Jan 20-Feb 18)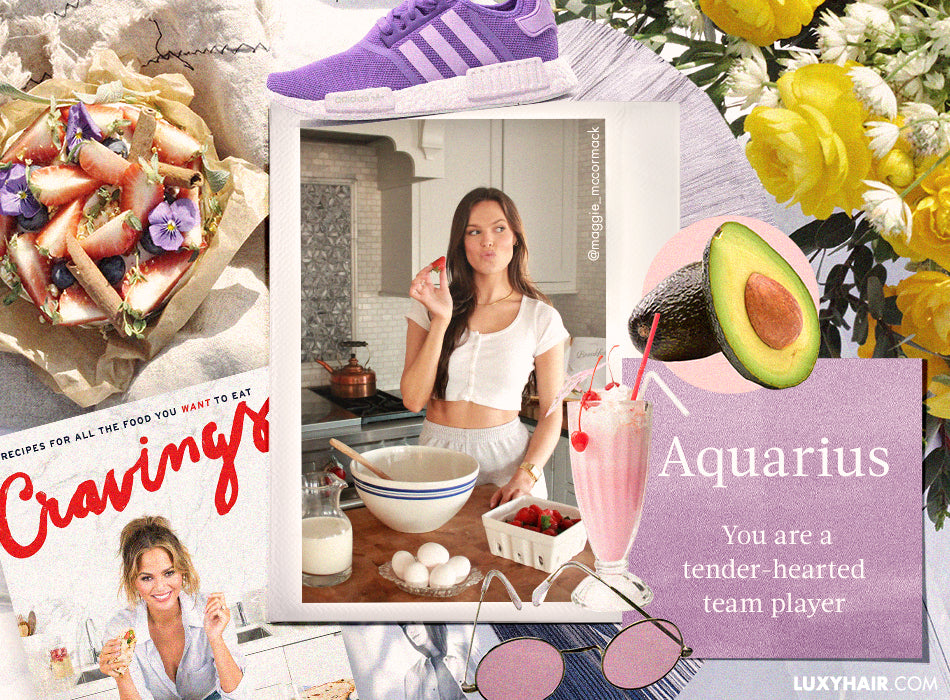 Graphic tee
Color-block sneakers
SelfControl app
Aquarius, you tender-hearted team player, how are you holding up? As a naturally social air sign, you may be missing your work bestie and your fun-filled coffee runs a lot these days. But don't despair! You can easily inject some positive vibes into your work environment by wearing a funny graphic tee or color-block sneakers. Place a cookbook filled with inspiring recipes around your desk area to keep your motivation levels up. And if you are having trouble focusing, try downloading an app that blocks social media like SelfControl. 
Pisces (Feb 19-March 20)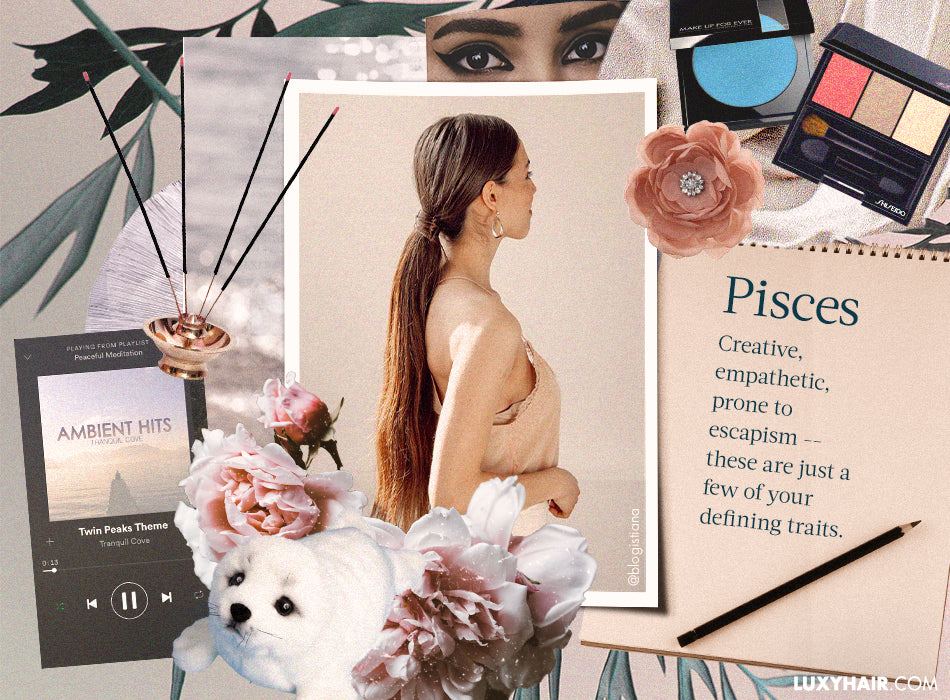 Meditation music
Colorful eyeshadow
Stuffed animal
Creative, empathetic, prone to escapism -- these are just a few of your defining traits, Pisces. As a water sign in touch with your feelings, you're used to reading your co-workers' emotions and living in your imagination. This is why it's important to create a working from home environment that gives you space to express your inner artist and spirituality. Play some soothing meditation music, throw on some colorful eyeshadow and spend time sketching. Keeping a stuffed animal in your work space can also help you feel love and charge up your creative energy during long work days.
Written by: Mikayla Uber